Ferry to the museums 
Bygdøy peninsula is a beautiful residential area, which in summer becomes a popular recreational area. It has a lot to offer, from museums, to restaurants, beaches and historical sites.
You can visit Bygdøy by taking our Ferry from pier 3 near Oslo City Hall (Rådhusbrygge 3). It takes only 10 minutes to our first stop Droningen where you can visit Norwegian Folk Museum and Oscars Hall. The second stop is Bygdøynes which is where Kon-tiki, Fram and Norwegian Maritime Museum are.
The ferry only sails from end of March to the start of October. In winter season it's our Fjord sightseeing cruise that can take you to Bygdøy.
Highlights
The fastest route between the museums
The trip takes only 10 minutes
Free with Oslo Pass
Vipps 87970
#Ruter tickets are not valid on the ferries.
Extra departures on 23.06.23!
From City Hall: 18:20, 18:50, 19:20, 19:50, 20:20, 20:50, 21:20 and 21:50.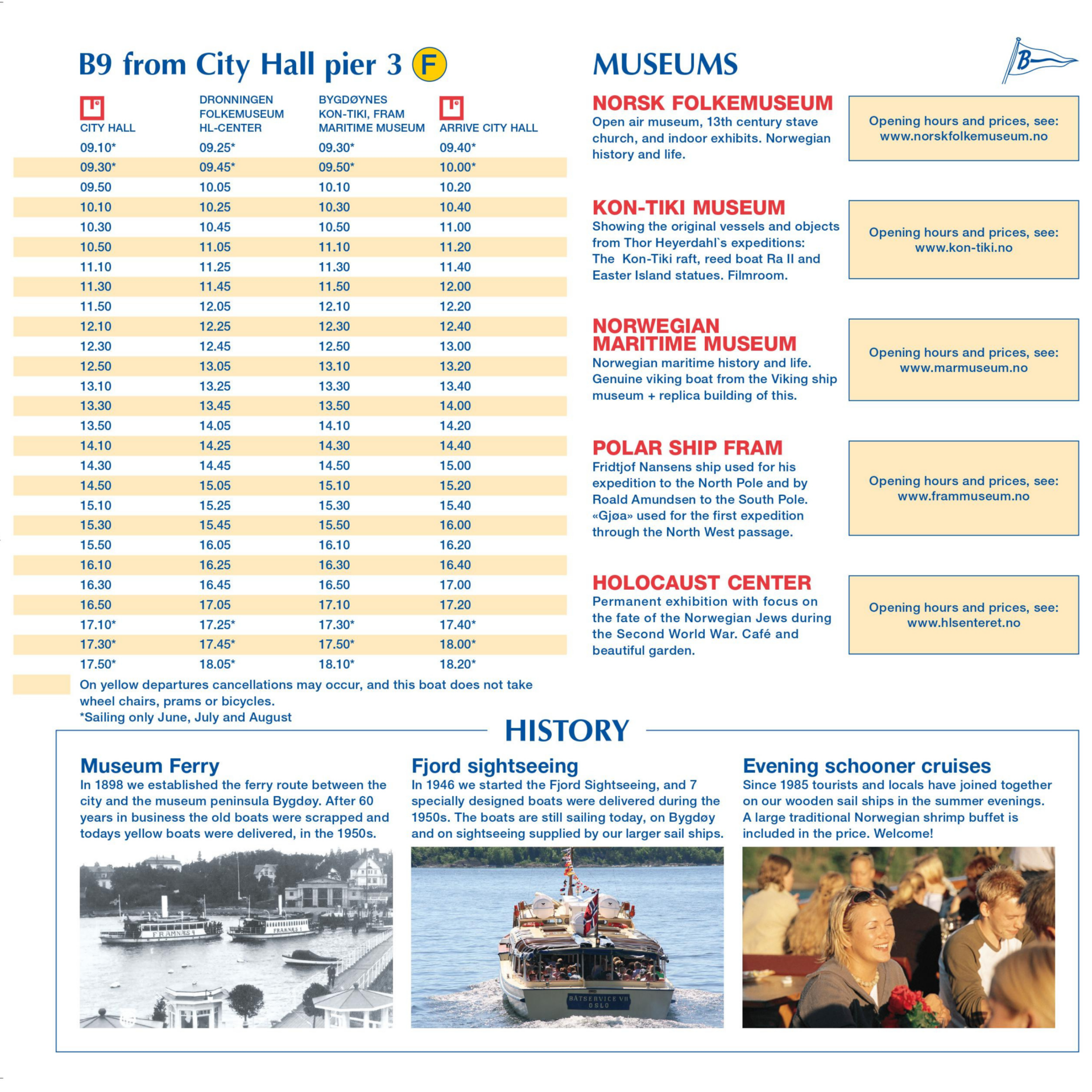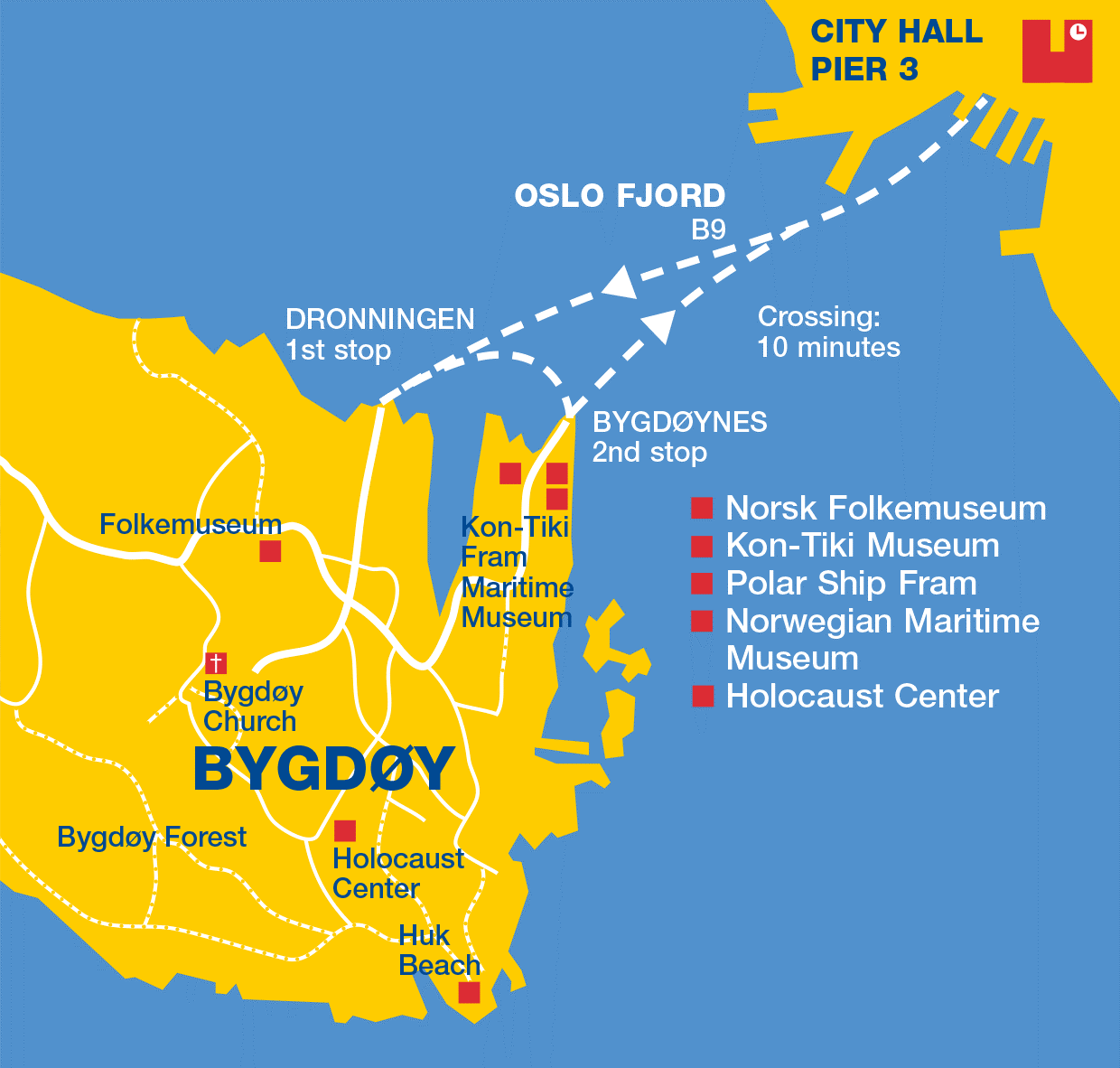 Specifics:
2023 season: March 31 to October 8
Departures: Every 20 minutes from Rådhusbrygge 3 / Platform F
Duration: 10 min. to the first stop, the round trip takes 30 min.
Route: City Hall – Dronningen – Bygdøynes