WELCOME ONBOARD THE NORWEGIAN EVENING ON THE FJORD 
A 3-hour cruise on board a traditional wooden sailing ship passing through a maze of green islands. Sit back and enjoy the scenery and beautiful islands, while savouring the flavour of  the shrimp "Fjord style".
Oslo, with its superb location, offers unique photo opportunities on and around its fjord which stretches almost into the city centre. Discover the scenery from a traditional wooden boat, fully restored to its former glory.
You'll sail past numerous islands, including Hovedøya and the Dyna Lighthouse, through narrow inlets and into sheltered bays where you can capture the capital on camera from different angles.
The boat passes close to the peninsula of Bygdøy, housing many interesting museums as well as beaches such as Huk. See the Maritime Museum with its veteran sailing ships moored outside, and the impressive Fram Museum, housing the polar ship of the same name.
During your cruise, a local Norwegian plate of shrimps will be served, and in the bar we have a wide range of both hot and cold drinks.
Eat all you want "Prawn Fjord Style":
Shrimps/Prawns "au naturel", bread, butter, lemon and mayonnaise.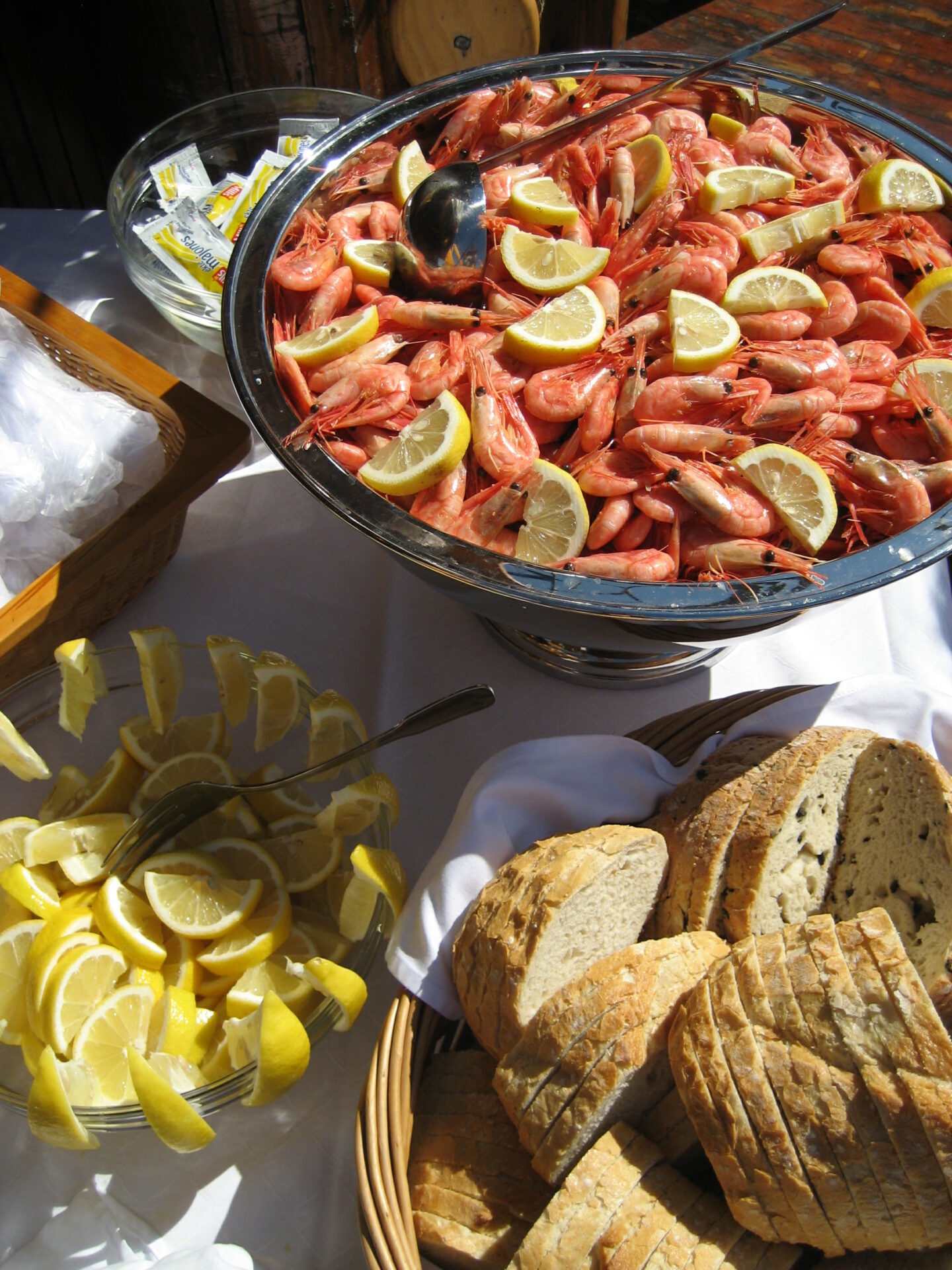 Information:
Summer Season: Daily from 23. June to 29.august 2023 (dep 19:00)
Autumn Season: Daily from 30. August to 24. September 2023 (dep 18:00)
Extra departures:
May: from 13 to 22 and from 26 to 29
June: 3, 4, 5, 6, 11, 12, 18 og 19
Departure point: Rådhusbrygge 3 | City Hall pier no 3 20 minutes prior to departure
Duration: 3 hours
Included: All you can eat "shrimp fjord style"
Tickets: NOK 595